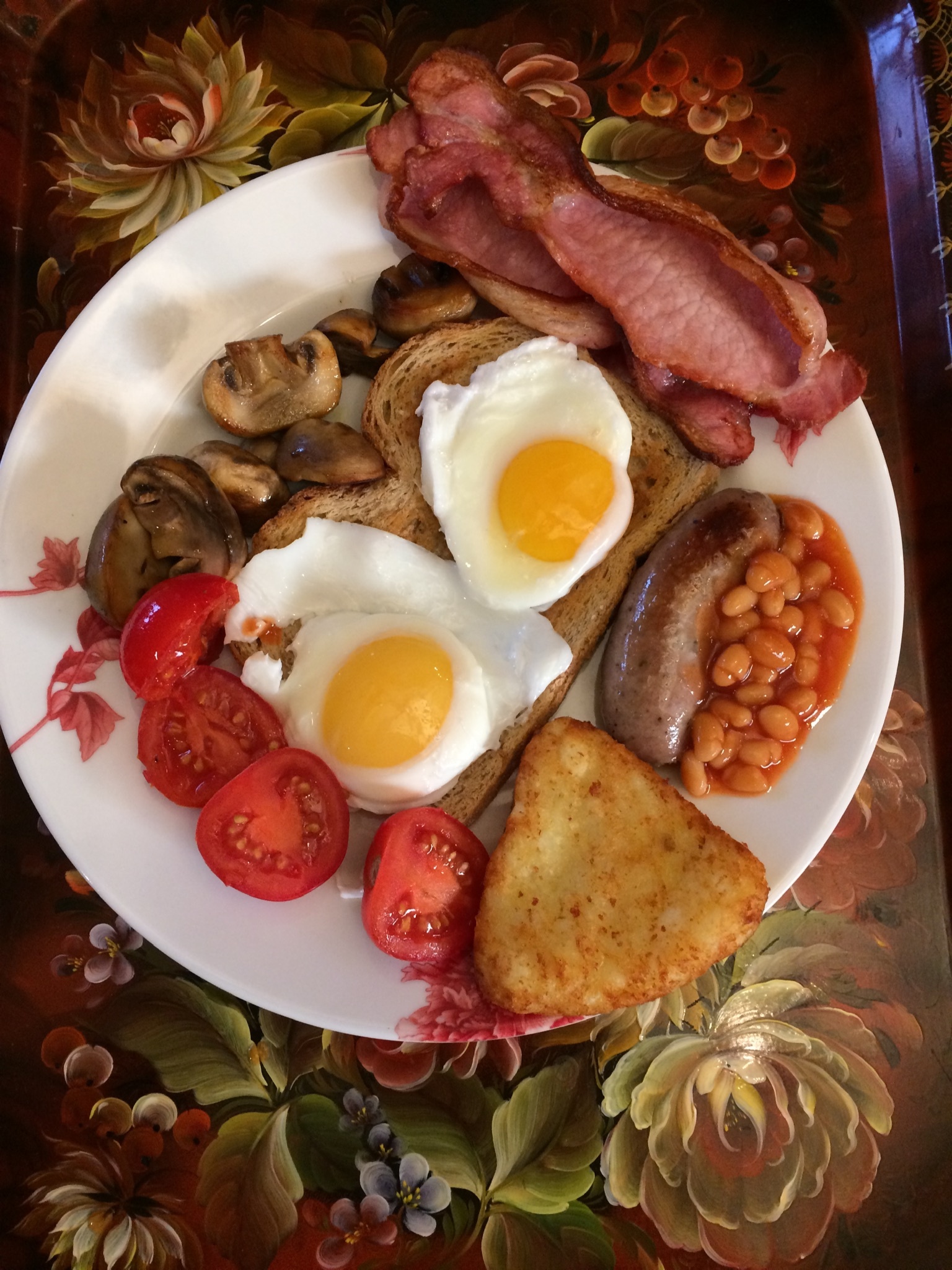 Breakfast
Breakfast at Harlington Manor is a sumptuous affair. You dine in the magnificent 16th century Great Parlour. The room is famous for its association with John Bunyan, who was interrogated here in 1660. The room is filled with art and antiques, including 1815 porcelain from the Royal Worcester factory.
We don't think that the breakfast will disappoint you either! You start with home-made fresh fruit salad, usually including a variety of tropical fruits and fresh berries. You can enjoy that with thick Greek yoghurt, or simply with milk and home-made granola. To go with it you can have your selection from a wide variety of teas, served in antique teapots – the oldest of which is an early Worcester example, dating from approximately 1760. We also supply espresso coffee or a cappuccino/latte on request.
If all of this wasn't enough, you can feast on a home cooked English breakfast made with local eggs, bacon and sausages. If that sounds like too much, we can do scrambled eggs and smoked salmon (the eggs are never tough and leathery, but always made freshly to order) or, for example, poached eggs on toast.
We are very happy to supply vegetarian, or vegan breakfasts, if required.
We are also happy to supply halal or kosher breakfasts.