Harlington Manor
The house dates from the late 14th century and has a fascinating history. King Charles the Second stayed in the 1670s. Most famously, John Bunyan, the author of "Pilgrims Progress" (still the third biggest selling book ever in the English language!) was interrogated and imprisoned here in 1660. The house was the property of the Burwell/Wingate families for approximately 470 years.
All rooms have free toiletries, a Nespresso coffee machine and a kettle. Rooms have access to mini fridges with fresh milk.
The King's Room is a 17th century time capsule. It has a dramatic crimson damask state bed, 17th and 18th century antiques, and the hugest bath imaginable! The Tabor Room has an Anglo-Indian 1850's state bed and ensuite bathroom with spa bath, whilst the Garden Room ( 2/3 of a Tudor great chamber) has spectacular ceiling heights, a Regency four poster and a private bathroom. The Wainscot Room is themed and cosy. It is fully panelled, partially with 16th century panelling.
You are welcome to make use of one of the reception rooms to read and relax.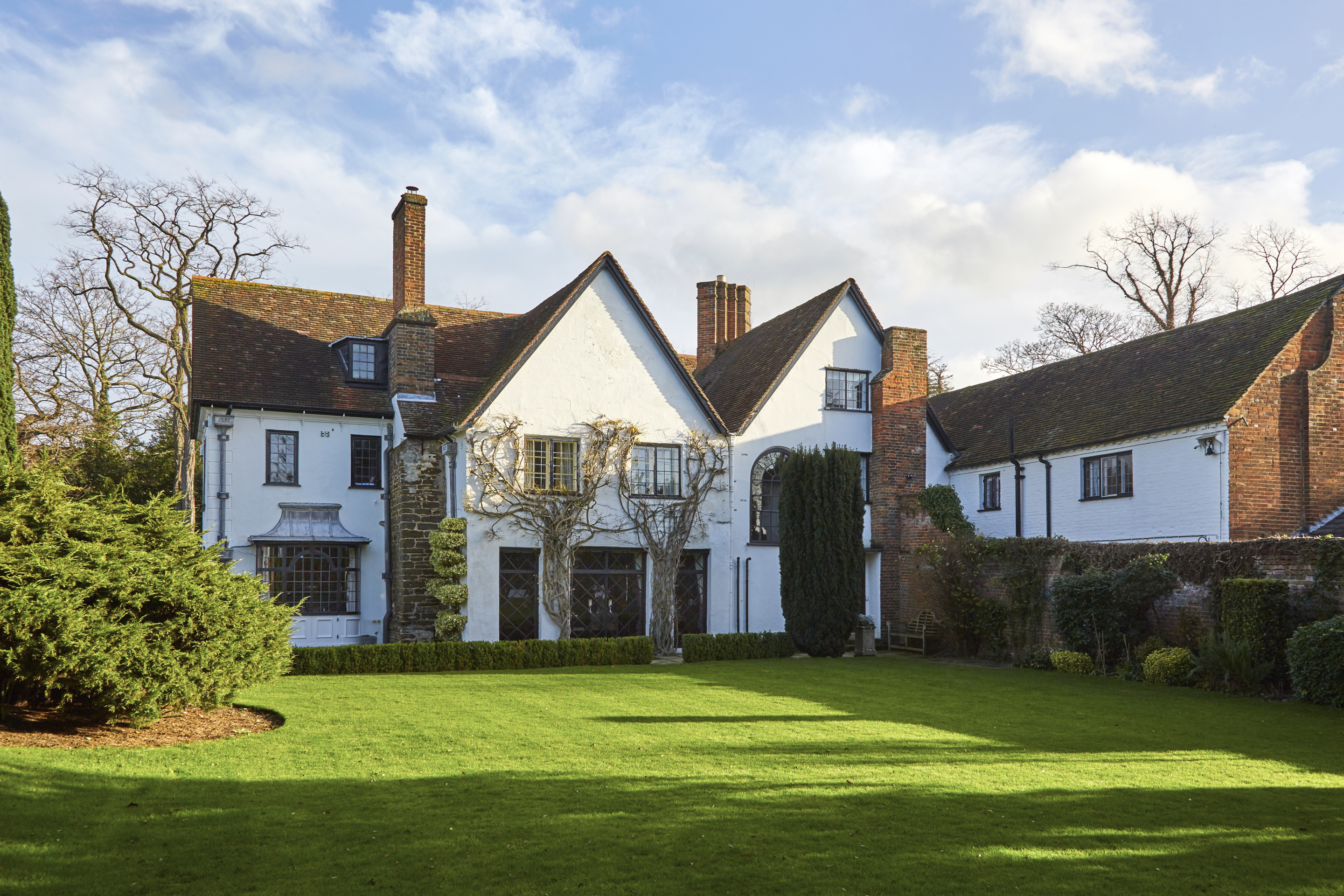 We like to think that we are top hosts. We really enjoy running a B and B – and we like to think that shows. We have won numerous awards, so perhaps others agree! We have been voted in the top three bed and breakfasts in the UK by the London Times. The Independent newspaper placed us in the top 10 British Bed and Breakfasts, whilst Sawdays have placed us as their number one historical properties.
The house is brilliantly located for journeys to London, Oxbridge and Luton.
I am David. I live here with my family. I'm an ex-solicitor, football club director and current antique porcelain dealer. I have a fascination with interior design, love cooking, art, antiques and architecture. The main house is over 600 years old. It oozes character. It is extraordinarily untouched by inappropriate modern development. Every room has beautiful period features, most of which are at least 300 years old. There is panelling of the highest quality in the Great and Little Parlours. Upstairs, the King's Room and the Garden Room are extraordinary historical survivals. The Garden Room is a former Tudor great chamber, of which there are only a handful of similar examples in the UK. It was subdivided by the Georgians to create a bedroom and a corridor, but the Tudor magnificence is easily appreciated. The Kings Room, by contrast, was rebuilt in the 1670's and almost every item of decoration dates from that time. The house is packed with antiques and quirky objects. There are artworks galore.
Facilities
Bar
Books, DVD, games
Free high speed internet
Free WiFi internet
Lounge
Weddings & private parties
High speed internet
WiFi internet
Garden
Terrace
Sun loungers or beach chairs
Sun umbrellas
Breakfast lounge
Housekeeping - daily
Housekeeping - weekly
Express check in
Designated smoking area
CCTV outside property
Pet(s) live on property
Breakfast served in restaurant
Library
Parking
On-site parking
Free parking
Secure parking
Long-term parking
Advance reservation parking
Private parking
Business Facilities
Meeting rooms
Conference & events
Dining
Vegetarian options
Vegan options
Gluten-free options
Activities and Experiences
Animal watching
Bird watching
Bowling alley
Cycling
Fine dining
Football
Golf
Golf - driving range
Mountain biking
Shopping
Antiques & fairs
Skydiving
Squash court
Walking
Card, board, video games
Cinema
Entertainment
Exhibition
Games, chess, cards
History/science museums
Motorsports
Team building
Train spotting
Wild life
Hiking